Welcome home! Please contact
lincoln@newbuddhist.com
if you have any difficulty logging in or using the site.
New registrations
must be manually approved which may take up to 48 hours.
Can't log in?
Try clearing your browser's cookies.
Buddhist Ninja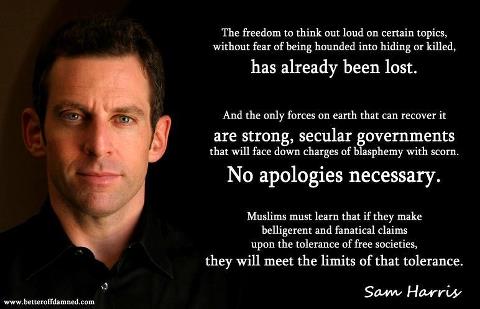 I like Sam Harris. He is a Buddhist ninja and values meditation and science.
Was watching a talk of his, calling for a secular spirituality and value the insight and clarity ...
His emphasis on meditation. Excellent. Very grounded.
What is your estimation?
PS. The word Muslim can be replaced with Hindu, Buddhist or [insert opposition of choice]