Welcome home! Please contact
lincoln@newbuddhist.com
if you have any difficulty logging in or using the site.
New registrations
must be manually approved which may take up to 48 hours.
Can't log in?
Try clearing your browser's cookies.
Relaxing the mind
For the past few months, I've been attempting a meditation technique that Ajahn Brahm describes as "relaxing the mind". This essentially consists of "letting the mind go" while meditating, allowing any old thought to pop up and the mind to wander, and then letting it "natually" settle. Ajahn Brahm discusses it at length here: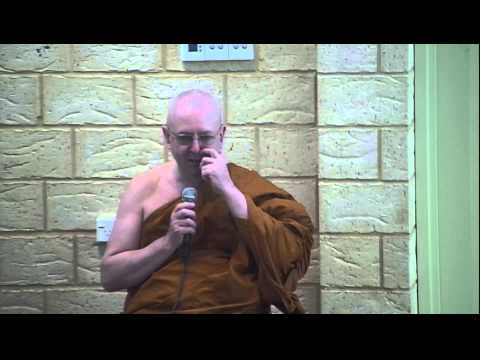 It has produced noticeable benefits, as I've been meditating longer and more often (about 20 - 30 minutes, 4-5 times a week), and indeed I feel calmer in daily life. It also engenders a pleasant, peaceful feeling that I've not encountered with meditation before. But just because it feels good, doesn't necessary mean it's beneficial. At the end of one of these sessions, my mind does indeed feel somewhat quieter, but it's not by any means still.
Has anyone here tried meditating in a similar fashion before? Has it "moved your practice forward" or tangibly improved your life? Maybe I just need to try longer sessions until my mind really does settle down. Any suggestions are welcome.