I've been hearing occasional media reports and stories by comics and others about how over the top PC some college campuses have become. Looking around I came across this article which refers to some research detailing the origins and causes of the trend.
http://www.theatlantic.com/politics/archive/2015/09/the-rise-of-victimhood-culture/404794/
The researchers label the new PC culture a "culture of victimhood" as opposed to honor or dignity cultures.
To me the sensitivity is out of control and unhealthy and could be considered a form of censorship.
Then I read a follow up defense of victimhood culture
http://www.theatlantic.com/politics/archive/2015/09/the-problems-with-the-term-victimhood-culture/406057/
and I can see the positive aspect, defining the culture as an empathy culture instead.
In the context of Buddhist speech ethics I wonder if being much more cautious of our wording isn't what is called for?
On a funnier note, for me at least, I saw this video of Triumph, the insult comic dog, interacting with a panel of students and noticed how I was smiling and laughing at his jokes but the students were pretty stone faced.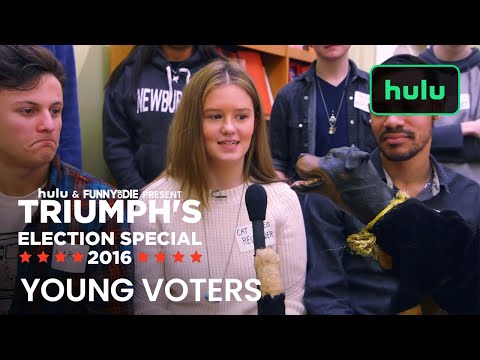 Should this trend be encouraged or opposed?
Edit: BTW is that someone in the background of the video with a NEWBUDDHIST sweatshirt?