Welcome home! Please contact
lincoln@newbuddhist.com
if you have any difficulty logging in or using the site.
New registrations
must be manually approved which may take up to 48 hours.
Can't log in?
Try clearing your browser's cookies.
Students of the Path on Discord : Online Sangha for a Modern World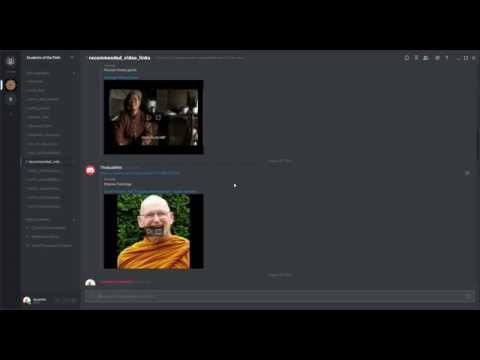 My friends I wanted to invite you to join a little Sangha we created about half a year ago. it started out with a handful of us and has grown into an international(we have people from every continent now, except Antarctica) community that comes together for a variety of activities, from dhamma talks to sutta readings and discussion, to a weekly lay person discussion, guided meditation, and more. We've brought together far flung lone buddhists into a close and tight-knit community, not unlike newbuddhist.
In addition to the international community, we are slowly growing into a multi-tradition community as well, although admittedly it is currently heavily Theravadin. We have myself and another Bhikkhu, and a Bhikkhuni from Australia who are regularly on besides me and are always looking for more monastics. I'd also like to say that we have achieved something only done by newbuddhist as far as I can see, while the breakdown of male to female is not quite 50,50, its pretty close.
if interested check out the video I made above showing the website/program(discord) and its capabilities, including voice and text and many wonderful kinds of integration with the internet media. If anyone has any questions I'll glady answer them here as well.