Welcome home! Please contact
lincoln@newbuddhist.com
if you have any difficulty logging in or using the site.
New registrations
must be manually approved which may take up to 48 hours.
Can't log in?
Try clearing your browser's cookies.
What to wear?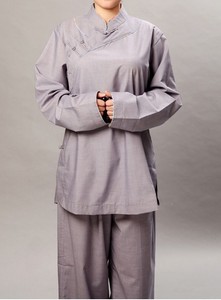 As we know in the Buddha's time, wearing a cloth shroud was naked sadhu overdressing? In the current heating/raining/freak weather climate what to wear?
Nothing. Where legal
Second hand me downs
Uniforms; black for zenniths, maroon for Tibetan Buddhist Vajrayana, saris for sangha, plain for the non attached etc
Turned a designer shirt into a designer t shirt today with just scissors. Cut off sleeves. My ironing test is to wash put on a hanger. Dry. If reasonably uncreased … keeper. In the current heatwave a top can be sprayed with water and worn/dried. I am a clothes horse … Jeans can easily become scissored shorts.
What U wearing?