Welcome home! Please contact
lincoln@newbuddhist.com
if you have any difficulty logging in or using the site.
New registrations
must be manually approved which may take up to 48 hours.
Can't log in?
Try clearing your browser's cookies.
Feeding Your Demons
Some of you may have read Tsultrim Allione's excellent book Feeding Your Demons. Here is a dharma talk in which she leads you through the practice of feeding a demon: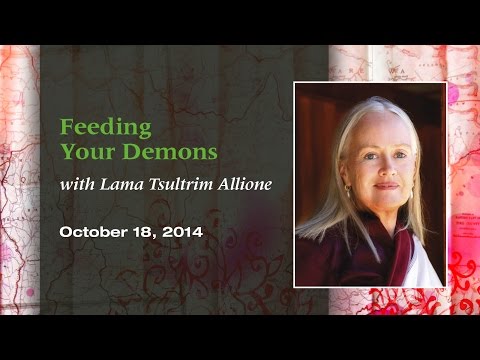 I have found this an excellent way of transforming the energy I've been wasting in fighting my painful feelings and thoughts into energy for enacting and embodying compassion.