Welcome home! Please contact
lincoln@icrontic.com
if you have any difficulty logging in or using the site.
New registrations
must be manually approved which may take several days.
Can't log in?
Try clearing your browser's cookies.
Self Pity
Found this video on YouTube and it's very interesting. It shows the importance of self pity...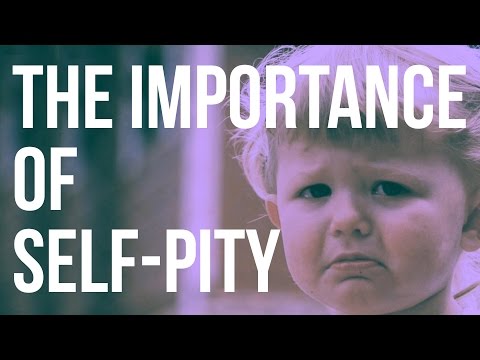 It's interesting because every other video I find on it seems to be very anti-self pity.
We all have times where something has not gone the way we want it or someone has said something to upset you and we just lay into ourselves. Perhaps crawl away into a corner and sulk.
Sometimes a good session of beating ourselves up can be quite good. I find that afterwards I can feel alot better strangely.
Of course this behaviour doesn't exactly spell strong or attractive does it? In fact it is probably a huge turn off. Maybe it can lead on to low self worth.
Being mindful though I guess it is simply just a feeling, one we need not worry about. It is definitely possible to experience and not let it become you.
Your take...