Welcome home! Please contact
lincoln@newbuddhist.com
if you have any difficulty logging in or using the site.
New registrations
must be manually approved which may take up to 48 hours.
Can't log in?
Try clearing your browser's cookies.
Best Of
Ajahn Brahm is helping me fall in love with meditation again. It's a nice feeling.
His Friday night guided meditations are excellent for us Noobs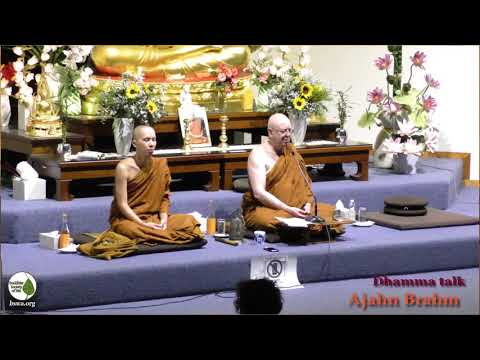 Bunks
I came across these terms reading about 'the three natures' which is a yogacara teaching that is similar to the two truths in my understanding. I would say that it has dependent origination as a 'nature' that bridges fabrication to the unconditioned Buddha nature.
I had heard of ontology and epistemology before in western philosophy and my understanding is that ontology is about what reality is versus epistemology is how we 'know' reality.
So the example I found in my pan Buddhist dictionary in the T section was Tris-svabhava nirdesa is a work by Vasubandhu talking about the Three Natures Doctrine and he argues that it should not be considered so much as philosophical idealism because it deals with epistemological matters.
And also yay I created a topic which I rarely do!
Jeffrey
I started blogging about a year ago, and this past month I had been away from my dojo for so long due to quarantine that I broke down and spent a bunch of time & money to give myself a proper space in my house.
Martial arts is Buddhism-adjacent in my mind so here ya go.
Linc