Welcome home! Please contact
lincoln@newbuddhist.com
if you have any difficulty logging in or using the site.
New registrations
must be manually approved which may take up to 48 hours.
Can't log in?
Try clearing your browser's cookies.
Right Listening
Ajahn Brahm gave a talk on what he called Right Listening. It's similar to the idea of Right Speech but for the other side of a conversation. The basic idea I got out of it was to listen to another in good faith, to give the speaker the benefit of the doubt in their intentions and do your best to truly understand their meaning.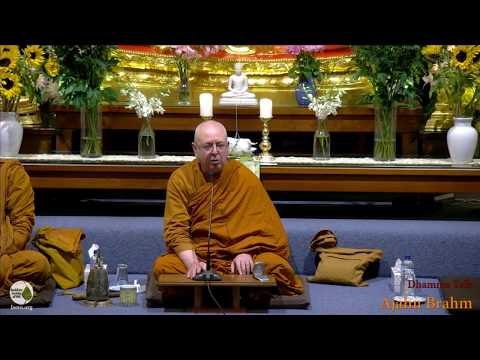 I relate it to much of the political discussion these days, or as @lobster pointed out about the virtue of being offended. I think of gotcha style interviews where the interviewer takes whatever the interviewee says and attempts to twist it into the most unfavorable straw man version of what the individual meant, "So what you're saying is... (something that you're not actually saying)". Or G.W Bush's quote "Too often, we judge other groups by their worst examples - while judging ourselves by our best intentions."
There's the idea of the opposite of a straw man argument, known as steel man. Listen to the other with right listening so you can hear and understand their point of view to the degree that you can effectively make their own point for them.