Welcome home! Please contact
lincoln@newbuddhist.com
if you have any difficulty logging in or using the site.
New registrations
must be manually approved which may take up to 48 hours.
Can't log in?
Try clearing your browser's cookies.
Teddy Meditates
Dear Friends of Bare Buddhism,
I was doing an excellent short, led, lying down meditation with a teddy bear.
The meditation was on
https://insighttimer.com/meditation-app
which I have reinstalled. 🐻
Basically it involved placing a teddy on the belly and giving it
a belly ride, up and down, co-ordinating with abdominal breathing.
Sadly I did not have a teddy available but was able to use Tantric
visualisation skills to conjure up the requisite teddy ...
Here is the Theravadin version (different) taught by Ajahn Brahm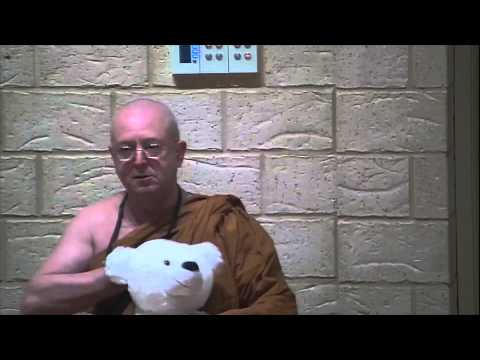 What unusual meditations do you recommend?
Bonus video: