Welcome home! Please contact
lincoln@newbuddhist.com
if you have any difficulty logging in or using the site.
New registrations
must be manually approved which may take up to 48 hours.
Can't log in?
Try clearing your browser's cookies.
Is morality a result of evolution?
This morning I came across this wonderful and life-positive TED talk by Dr Frans de Waal, which suggests that morality and ethics are not necessarily just human traits but are also possessed by some animals such as various species of monkeys and elephants.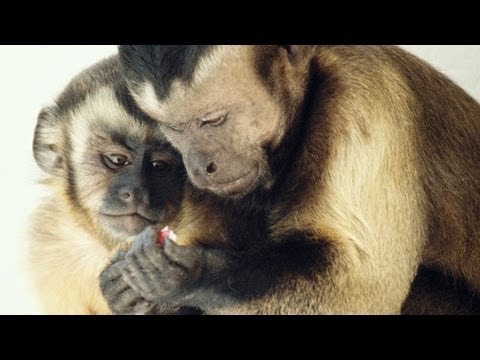 This makes me seriously wonder if humanity's thinking may not have taken a wrong turn. The primitive but very social behaviour shown in the animal video's in the TED talk makes me think that the primal, tribal behaviour which we as humans would have had would be in many ways better than what most members of the species exhibit today.
It could be that the trend towards individualism and materialism (and thus desire and greed) is not at all what humans evolved for, but that these things are a result of urbanisation and increasing population density, the decrease of the significance of the tribe. We see so many people every time we take a trip by train or bus that it's hard to stay compassionate for them all.
Anyway... finding out that animals also develop morality, fairness and so on quite naturally from the social group made me happy