I've been listening to ASMR for a few years now. I started listening when I began looking for ways to relax as I dipped into Buddhism.
A lot of us here are very interested in technology and new mediums of mindfulness. There's online Sanghas such as ours, meditation groups, guided meditation, mantras, and dharma talks at the tip of our fingers.
ASMR stands for Autonomous Sensory Meridian Response. Generally, if you've experienced it you'll know immediately what ASMR means once you look up the definition. If you don't know, you haven't experienced it. Most people remember first experiencing it in childhood; I did at doctor/dentist visits, jewelry counters, elementary school... Just a vague sense of relaxation stimulated by specific voices or sounds.
For some it is a purely physical sensation, relaxing and sleep inducing. As ASMR has grown, people have become more passionate and personal. Now people can reach kind words, comforting thoughts, and relaxing roleplays whenever they want.
I think this is very interesting, people sharing compassion with strangers for the purposes of falling asleep, helping with depression/anxiety, or simple relaxtion. Many ASMR creators share their own personalities, views, and stories to their audiences. There are real connections and emotions being made/shared, without (much) monetary or face value.
There are hundreds of ASMR creators on Youtube and elsewhere. They all come from different countries and speak different languages and live different lives. But despite all those differences, anyone can listen in and relax and feel better. I was wondering if you all found this interesting.
https://asmruniversity.com/about-asmr/what-is-asmr/
This is an introductory video from Gentle Whispering. She is a creator who has been around since before ASMR became popular/widely known, and is 5 thousand subscribers from being the first ASMR creator to reach one million subscribers!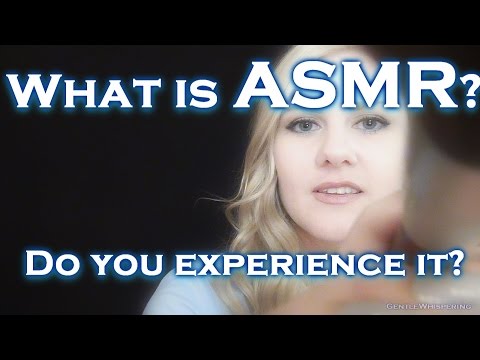 Some people are put off by personal attention and want simple sounds. Others enjoy the friendly and casual conversation. Some like roleplays which recreate safe environments like massage therapy, doctor visits, makeup applications, etc.