Welcome home! Please contact
lincoln@newbuddhist.com
if you have any difficulty logging in or using the site.
New registrations
must be manually approved which may take up to 48 hours.
Can't log in?
Try clearing your browser's cookies.
Mantra Mumbles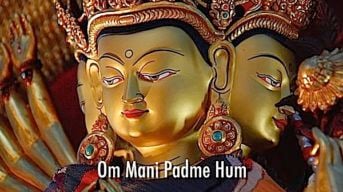 I do like my mantras:
I tend to favour Chenresig at the moment
OM MANI PEME HUM HRIH
I have to be careful about effects, invocation can be powerful ... and transformative
http://yinyana.tumblr.com/day/2013/08/03
I also like to use a theistic mantra, from a non-Buddhist mantra ...
What ya mumblin'?