Welcome home! Please contact
lincoln@newbuddhist.com
if you have any difficulty logging in or using the site.
New registrations
must be manually approved which may take up to 48 hours.
Can't log in?
Try clearing your browser's cookies.
Change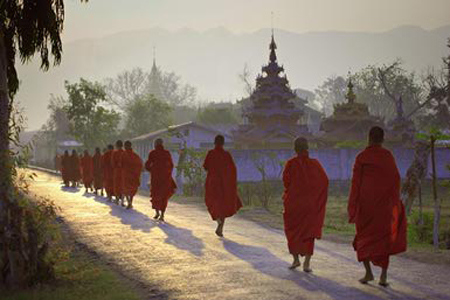 Monks on alms round …
As we know everything changes, except human stupidity/ignorance … though we might be undergoing a major change there too. Hopefully.
There are many changes on the path of life, the universe and everything. Here are some factors/possibilities:
Psychosis. Break down, build up.
Drugs. Forced change. Cope. Give up.
Ageing. Body, hormonal effects. Settle. Accept. Continue.
In Buddhist terms, we exist in/travel the path. Find the changed. Continue until changing.
Personally I can verify the veracity and potential of the various dharma orientations for change.
Spare some change?