Welcome home! Please contact
lincoln@newbuddhist.com
if you have any difficulty logging in or using the site.
New registrations
must be manually approved which may take up to 48 hours.
Can't log in?
Try clearing your browser's cookies.
Resolve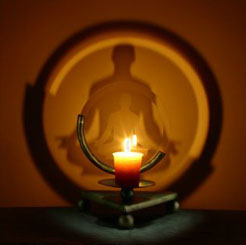 I have started meditating with my eye open again. My effort and resolve, resolutions if you will are:
Stop wearing an imiginary eye patch. I am not a dharma pirate or pastafarian.
Develop concentration rites, eh ... right concentration but abandon right or left wing garuda politics
Abandon Buddhism as just another rafter or beam
Be kinder to beginners, especially me
Become more enlightened than knot
That should keep me busy. What are your unplanned resolves?