Welcome home! Please contact
lincoln@newbuddhist.com
if you have any difficulty logging in or using the site.
New registrations
must be manually approved which may take up to 48 hours.
Can't log in?
Try clearing your browser's cookies.
as we progress …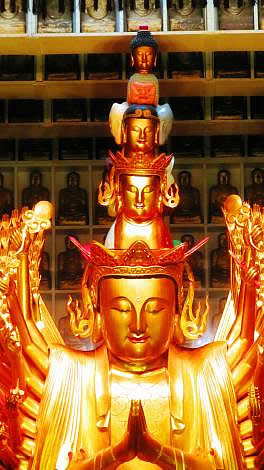 Dear Friends in The Way, https://newbuddhist.com/discussion/26749/mindfulness-losing-it
And we all are in our own Way
As we progress, change in capacity, nature, practice, devotion, usefulness occurs. How so?
Well this is what I am aware of:
Calmness influences our interactions ☯️
We are the chicken … that crossed the road/path 🤔
The other side is always different
All roams lead to roads … eh … all roads lead to Rome … then again …
Destinations are not an end to means but a mean arrival wherever we are!
Do not trust your self … but wait … we are all ourself. Trust that.
This world is the Pureland. Paranirvana full of Buddhas, Christs, Thaws, Thors and melting pots.
Listen, observe, feel the environment. Engage! (Jean Luc Picard)
What are are your noteworthy progressions?

https://medium.com/mind-cafe/youve-been-thinking-about-enlightenment-all-wrong-1f4b3a99e3fa