I came across this piece of a lecture by Alan Watts this morning: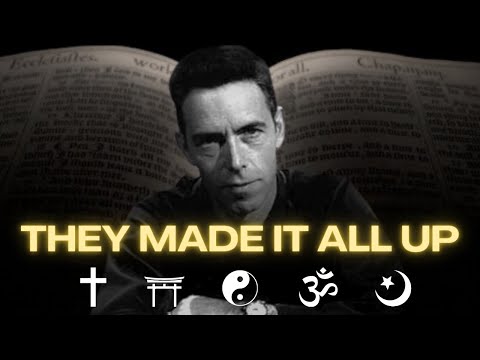 First he talks about the origins of the Bible, then about the origins of scriptures from other religions (turns out they were all written by men). There is no such thing as a single holy book. But next he turns to the religious experience, the core of which motivates all these various views of the holy. That which Abraham Maslow referred to as a "peak experience". For a lot of people that experience is the peak of the mountain, the encounter with god.
Of course, for a lot of other people there is no monotheistic creator god. For Buddhists there are many gods, yet they are not very important, they come to learn the Dhamma from Buddha. Instead Buddhists take their refuge in the Buddha, the Dhamma and the Sangha. And Buddhism is also different in placing enlightenment, or buddhahood, as the peak of the mountain.
But what is often forgotten is that in making your way to the peak of the mountain you spend most of your time on its slopes, and you can hardly make your home at the mountaintop. What about coming down? What about living in the valley by the stream and the meadows? Whether a peak experience really is a good thing is very questionable. Certainly it can be as much curse as blessing, if you look at the average psychiatric ward.
Achieving a modicum of inner peace, and then just finding a creative mode of living, a way with love, a way of simply being. That seems to me to be enough, spirituality can be simple too.