I am very new to the path - i have been meditating for a couple of years and have almost entirely healed a horrifying life long anxiety disorder, and have felt a slow, gradual "waking up". I take my Buddhist practice bit by bit, exploring it as it comes to me, carefully and slowly exploring it all.
Robert Wright - with his inquiring mind, his openness and natural skeptical lines of thoughts, has been great for me - he seems as interested in at all as I am, and still has, it seems, a discerning mind to pretty much all of it.
I stumbled across this video of his: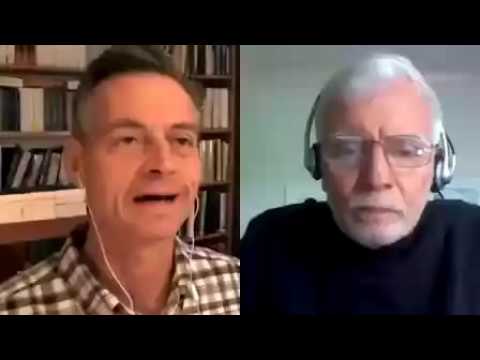 He is interviewing a guy who claims to have had such medative breakthroughs, after meditating for 25 years, that his mind is almost "now totally silent", that he clings to nothing, and has almost totally dissolved any sense of I, Mine, Me, etc - his "stories about himself have evaporated". He says that the medative state is now almost constant. This guy is a renowned figure in science and business, extremely intelligent, and is in no way woo woo. If you listen to him, there is a frightening logic and humility in what he says.
Asked by Robert Wright if he still is "attached to his daughters", he said, "I can honestly say no", after having consciously stopped clinging towards them after they left to university. Surprised, Robert Wright asks, "so you have no more feeling towards them than anyone else?", and he replied "yes, that is true. I don't have any different feelings to them as anyone else". He goes on to say that he feels no particular love or compassion for fellow human beings, although that mechanism is available to him. Listen to the interview - it sent a chill down my spine, being a father.
What price the quiet mind? Just what are we aiming towards, here? To loose all attachment that, say, if a child of our own dies, we feel no more sadness than if a stranger dies?
Give me noise and passion and terror, if it means i love my daughters and my wife and my friends, and my community?
To view the world with no attachments at all, even to our loved ones, who surely logically become "non-loved ones", then can someone explain to me what the benefits of buddhism are, other than a quiet mind?
I am kind of foreseeing the responses to this, but in summery - explain to me the difference between nihilism and buddhism when the logical outcome of buddhism is losing attachment to our children?
thank you, i really would love to hear some people on this path thoughts about this man.
happy new year!