Welcome home! Please contact
lincoln@newbuddhist.com
if you have any difficulty logging in or using the site.
New registrations
must be manually approved which may take up to 48 hours.
Can't log in?
Try clearing your browser's cookies.
My weekend
Hello all!
I attended a meditation retreat this weekend. I think it was really good for me, I got a lot out of it. It helped to strengthen my practice and new tools to use and I was truly thankful for the opportunity to learn and grow with a bunch of really nice people.
However, I also felt like a certain character in the following skit (there's a lot of these, they're really funny).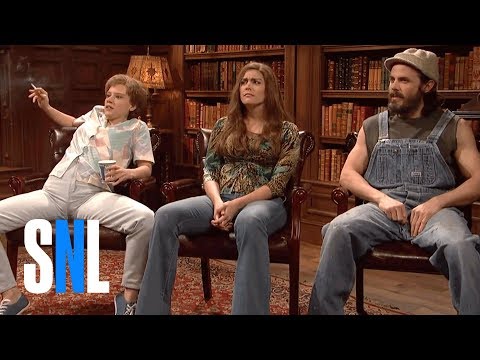 I certainly don't want to sound ungrateful or stuck up. I found my experience to be a lot different from other peoples (on the surface, anyway). One of the teachers would crack a joke and I would give it a chuckle (like- hey, that was kind of funny.) while the rest of the group was roaring with laughter over it. Some people talked about feeling the good, pure energy of the group and radiating light and such. I didn't quite feel that, I felt that these were nice people in an inviting environment. I guess I felt a bit out of place, which is not an abnormal feeling for me. Frequently I just chalk that up to me being "a little off."
I'm not really sure how to feel about most of this. Ultimately, my takeaway is that it was a great experience that I am truly thankful for.