So friends,
Tonight I will be driving to Maryland to stay with friends and then tomorrow the two hour drive to Bhavana Society to begin my journey, however long it lasts. I will be going in as a resident with intent to renounce and if all goes well(ie I feel the life is right for me, and the monastics feel I'm appropriate), in two years will be a fully ordained Bhikkhu.
I've been keeping updates mostly on a thread I started when I put my application in, but I wanted to use this thread from here on in to post updates. "Student of the Path" is the name I chose for my youtube channel and blog years ago and I think it's a fitting name for this thread. We dhamma practitioners are all students of the well trod path of the noble ones.
For those interested I will be mostly posting updates and journaling on my blog (http://jayantha.tumblr.com/) but I will also be coming here. I know this forum has been a wealth of information for me the last few years as I've moved towards my path so hopefully I can provide some information for others following the same path.
Lastly I'd like to post my final "goodbye" facebook/blog post:
Well, this is it my friends, as of tomorrow at noon I will be at Bhavana Society of West Virginia, so of course I have to write a big silly post with nerdy references, it's what I do
.
There is a traveling song from the Lord of the Rings that has been in my head lately and I think it fits the occasion:
"Home is behind
The world ahead
And there are many paths to tread
Through shadow
To the edge of night
Until the stars are all alight"
"Mist and shadow
Cloud and shade
All shall fade
All shall fade"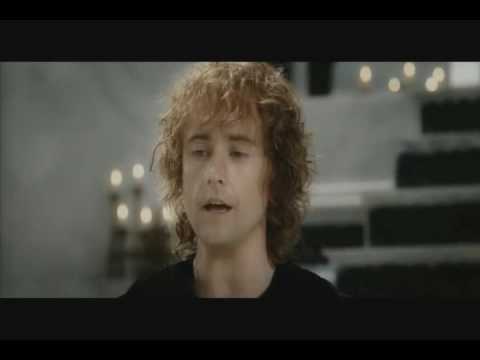 Home is indeed behind me and the world ahead. In the grand adventure that is life, I now begin the next chapter. There will be mountains and forests to traverse and many people to meet on this journey, but the greatest adventure is and always shall be the one that takes you deep inside to the inner workings of "you".
There are many wondrous landscapes to see on the inner journey, many strange creatures. You will even do battle with the armies of your own ego, which is much more powerful then Sauron could ever dream to be and who's vast armies hold sway over everything you do and everything you are, if you let them. This battle however, is unlike any other battle in history, as it is a battle you cannot win by fighting.
Can you tell the importance of fantasy adventure and the heroes journey in my life? For so much of my life I have lost myself in grand adventures with wizards, warriors and dragons. To this day I still enjoy these games and stories, these fantasy worlds, but I've come to see that our own world itself is a fantasy world, with the same elements of fantasy, human nature and the same nagging feeling that there is something more, that this is not quite the true reality, the true nature of things.
There was one man who's story follows the "Heroes Journey" arc, the Buddha, who had these same feelings, and he made the determination to find the true reality of existence. The Buddha "woke up" from the dream of existence, which is why he is called "Buddha", the "awakened one". He was an amazing man(and he was just a man) who did an amazing thing that we all are capable of doing and I can only hope to follow the path he tread to lasting peace and happiness.
So I leave you these few(snicker ;P) words before I begin my next adventure. It's funny that it is not until you "leave" that you begin to realize how much of an impact you've had on other peoples lives, and how much of an impact they have had on yours. I thank you all for being a friend in the past, and into the future. You have all played a part, small or large, in helping me become the man I am today and I thank you for that.
I am "leaving" now, but I'm really not, I will still be around on Facebook, and my blog(http://jayantha.tumblr.com/) which is where I will be doing most of my updating and journaling of my adventure. There is nothing sure or secure with this next chapter, I could move out to West Virginia and last a month, or I could be there for the rest of my life, no one knows and no one can know. Life itself, and all existence, is uncertain.
For my old friend Raef Lawson I should add in a line from our favorite TV mini series Merlin, with Sam Neil, from 1997. When Arthur is questioned about the type of king he will become, he says these words " I cannot know what I'll become, only what I am". These words(and many others from that story) have stuck with me and ring truth.
I do not know what I'll become but what I do know however is that I can trust my gut, my intuition. It has never lead me astray. Thats not to say that It has never lead me through tough and trying situations in my life, it has, but it has ALL been worth it and has shaped the man I am today, which is a man I'm happy to be stuck with. My Intuition tells me that this is a calling for me, this is what I want to do with my life, and it may be just that, or it may be another adventure to move on from in the future.
People have asked me lately if I'm excited for this next adventure, and I am excited, but I'm also scared. There is nothing wrong with being scared and admitting it, what you don't want to do is allow fear to control your life. These two emotions(excitement and fear) create a nice balance, a middle path, that allows me to take this day by day. There is a great quote that goes like this " Do something that scares you every day". This scares me, it scares my ego most of all, who will be going through a big detox program followed by an IOP(love you my former co-workers :P), to cleanse itself of all the impurities and distractions in the mind.
So friends, I will see you on the path, safe journeys to you all,
Joe D(Jayantha)